What is a
Data Lakehouse

?
A data lakehouse combines the performance, functionality and governance of a data warehouse with the scalability and cost advantages of a data lake.
With a data lakehouse, engines can access and manipulate data directly from data lake storage without copying data into expensive proprietary systems using ETL pipelines.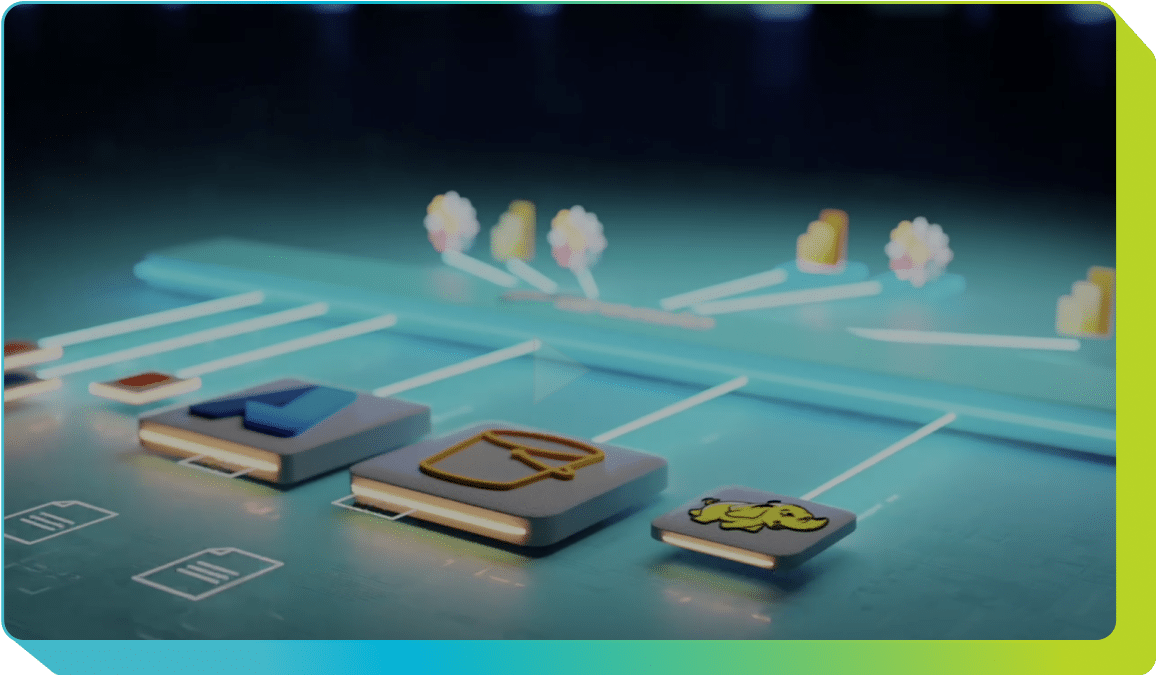 Dremio Overview
1 min
Meet Dremio
The Easy and Open Data Lakehouse
Dremio is an open data lakehouse, providing self-service analytics, data warehouse performance and functionality, and data lake flexibility across all of your data.
The Only Data Lakehouse with
Self-Service SQL Analytics
Dremio is the only data lakehouse that empowers data engineers and analysts with easy-to-use self-service SQL analytics.
Unified View of Data
Easily connect to all of your data sources and expose the data through a unified business-friendly data model. Unified data improves data discovery, ensures consistent reporting and enables governed self-service data access.
Built For SQL
Query data from any SQL client (e.g., BI tools) and build data integration and consumption workflows using just SQL.
Modern and Intuitive User Interface
Create new data views, calculate new columns, see which datasets compose each view, and add descriptions and tags to datasets with just a few clicks.

"Dremio gets rid of all the technical barriers to accessing data. What now takes 20 seconds would have previously required a day of work. It was amazing how quickly productivity improved when analysts could quickly and easily query and organize data themselves."
"Dremio improves the data engineers' productivity by 30%, which leads to more than 3,000 hours in annual time savings. Of the time saved, the data engineers recapture 75% to put toward additional work efforts."
Completely Open Data,
No Lock-In
An open data lakehouse, based on community-driven standards like Apache Parquet, Apache Iceberg and Apache Arrow, enables organizations to use best-in-class processing engines and eliminates vendor lock‑in.
Comprehensive Support for Apache Iceberg
Apache Iceberg is the most broadly supported open table standard, with read/write support in Dremio Sonar and other popular engines with 2x the contributions of Delta Lake.
Co-creators of Apache Arrow
Apache Arrow is the standard in-memory data representation that every query engine can use. It enables high performance queries and makes data sharing seamless across platforms. Apache Arrow is downloaded 70 million times per month.
"Dremio's deep integration with open data standards is a huge advantage for us. When you decide to change the infrastructure of your data, you don't need to impact your reporting layer. Having an open and independent data lakehouse enables us to play with different solutions, and we can optimize for cost, time to market and easily move data back and forth. All this can be done in the backend without affecting the business."
Open Data Projects We Actively Support
Sub-Second Performance

, 1/10th the Cost of Cloud Data Warehouses

Dremio provides customers with sub-second SQL queries for BI on the data lakehouse, unmatched by other engines. Dremio exceeds the performance and scale requirements of the most demanding and largest enterprises in the world, including 5 of the Fortune 10.
Sub-Second Performance
Apache Arrow and Data Reflections, patent-pending optimization technology, combine to deliver the fastest query engine performance.
High Concurrency
High Concurrency and the ability to run multiple query patterns simultaneously is achieved with Workload Management (WLM) and the Dremio auto scaling multi-engine architecture.
1/10th the Cost of Data Warehouses
Dremio combines excellent price-performance, low cost storage (e.g. Amazon S3), and the elimination of creating and managing data copies. In total, Dremio is less than 1/10th the cost of cloud data warehouses, such as Snowflake.
"We had a query in a production environment, it took 70 minutes to return. We put Dremio on top using Amazon S3, and we got the query down to 33 seconds, with Dremio Reflections, down to 3 seconds. Really shocking performance we got from Dremio, just super impressive. We were all blown away."
Flexible

Deployment Options
Dremio Cloud
Open & fully managed data lakehouse
Best Option if your data is on AWS. Forever Free Usage.
Dremio Software
Software for any environment
Download Dremio's Community Edition
At Garvis, we've been a cloud-native company from day one, so we want to build an open data stack that enables us to scale quickly to support our customers. Dremio Cloud is a great solution for us as it lets us focus on our core expertise, while getting access to the latest Dremio features without any administration or IT operations management on our side. We are confident that this is a solution that scales along with our organization as we grow quickly, in terms of engine scalability, data lineage and governance, and enterprise-grade security.