Join #TeamGnarly
The driving force behind Dremio is to always do better. Clear communication, accountability, and respect are cornerstones for our employees. There is a reason Dremio was named one of the "2022 Best Places to Work in the Bay Area" by the San Francisco Business Times!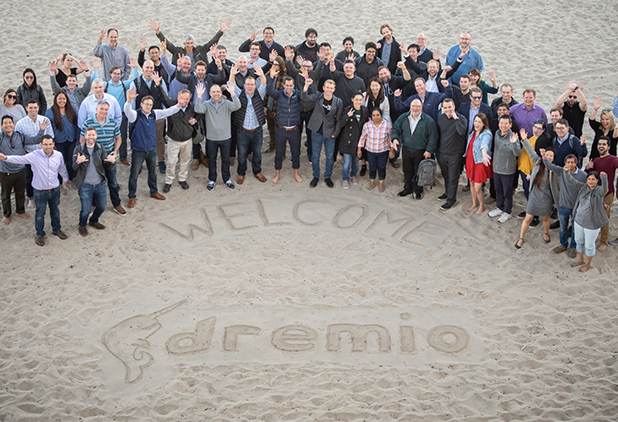 The Gnarly Life
Our mascot "Gnarly the Narwhal" sets the standard for Dremio employees (a.k.a "Gnarlies"). We like approaching our jobs with a "gnarly" attitude that pushes us to achieve unprecedented outcomes. Our Gnarlies are doing that daily - #GnarlyLife!
Hybrid Workplace
"Focus on Results" is one of our core values, so we believe in taking a hybrid approach in returning to the office. Different roles and projects call for different work environments to get the job done.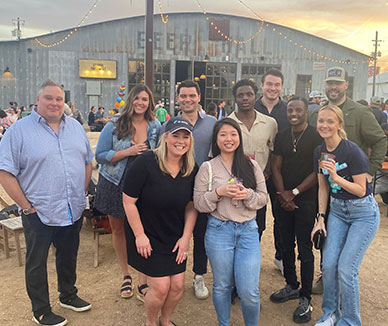 Perks & Benefits
Work should have perks. That's why we offer programs such as flexible time-off for full-time employees along with pre-IPO stock options, work-from-home expense reimbursement, and quarterly swag. We also have local benefits in each country to support the well-being of our employees.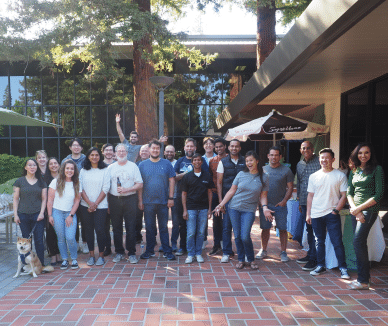 Own Your Growth
Accountability isn't just for your work deliverables - it's also for your learning and development. Managers and Gnarlies work together on career goals and continuous feedback through self-reflections. We also have a Gnarly Buddy program to help you onboard and stay connected.
I became a Gnarly, because Dremio is a super-exciting product and technology. The Lakehouse architecture fits perfectly for today's customer needs and we are enabling customers for use cases they have never thought of before. I also appreciate that Dremio contributes back to the open source community. With Dremio's culture, people, and technology have a great and exciting journey ahead.
Carsten Hufe
Senior Consulting Architect
I love to be a Gnarly, as I feel valued at Dremio. At Dremio, I work with the best talent in the industry. I love Dremio's open culture that allows me to seek help from anyone. My role is challenging – to identify and solve customer pain points. The Dremio leadership team invests in the growth of employees and customer success with long-term vision.
Lakshmi Siddareddy
QA Engineering Senior Manager
What I love most about working at Dremio is the impact that we have on our customers and the brilliant people that I get to work alongside everyday. You can't make impactful change if you are doing it alone. The reward is not only that we are changing the world by making it easier for people to make data-driven decisions, but also that we are doing it together. #GnarlyLife.
Kim Incorvia
Director, Sales Development
Our Core Values
We believe the workplace is where our Gnarlies can engage in a diversity of opinions, yet come together on a common mission - enabling the next generation of data analytics. Our core values are at the heart of how we work together as a team.
People
How we communicate with each other is the #1 priority for Gnarlies. Clarity is essential for teams to be productive and accountable for their contributions. When we approach communication from the standpoint of respect, even disagreements can have healthy outcomes.
Thinking
We think about our work by staying focused on results. To do that, we sometimes need to have hard conversations confronting uncomfortable issues. Asking questions, being curious, and staying inquisitive is the best way to learn and grow.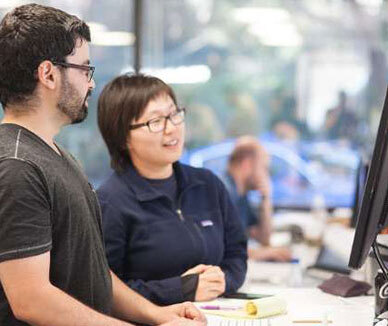 Action
We're scaling fast, so we're past the early days of building for only one customer at a time. Now we're thinking in terms of scalability and how everything we do needs to serve hundreds and thousands. Join #TeamGnarly.
"I am coming up on three years at Dremio and I have never been so excited to be a part of this company. The trajectory we are on is amazing, the leadership is inspiring, and the opportunities are abundant. The future is definitely bright here!"