That's a wrap!
Thank you all who attended Subsurface LIVE 2023.
In 2023 we explored the latest open source innovations in the open data lakehouse ecosystem and shared real-world use cases. We heard from technology leaders at companies such as Apple, Uber, Wayfair, Pinterest, and Shopify about their experiences architecting and building modern cloud data lakes.
Check up our 2023 lineup of speakers!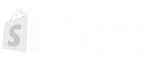 Sign up to Watch On-Demand